We wish to inform you that JAMB UTME 2022 Exam Slip Printing has officially begun.
JAMB clearly indicated on the portal that candidates are not allowed to print their slips at the moment. Nevertheless, the printing of the exam slips will commence any moment from now.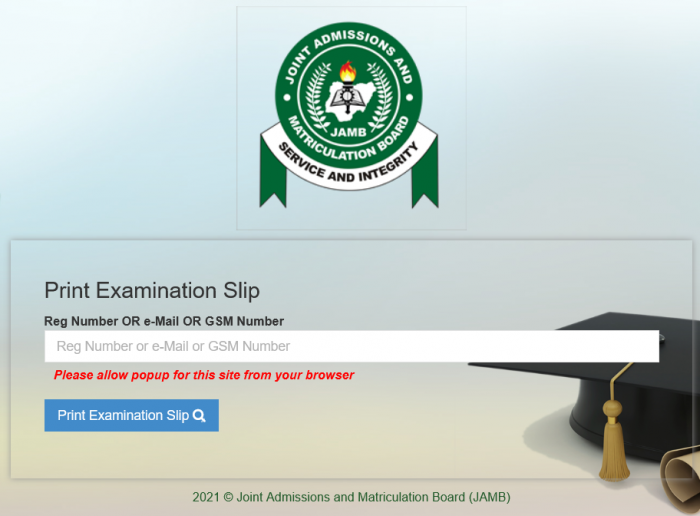 We are monitoring the situation and will let you know once it has fully commenced. We will use this thread to keep tabs on the situation. Please do let us know in the comment section of this publication once you are able to print yours or once you receive any official notification from JAMB in that regard
Keep visiting this thread from time to time to check comments, and see if anyone reports that the process has started.