Astract9 Recruitment 2022 – Astract9 is seeking the services of both graduates and experienced job seekers to fill the vacant position in their company.
Astract9 is a full-service Digital Solutions company that has been crafting digital experiences through different mediums, from web and mobile websites/applications to Data management solutions, content creation and everything in between.
For the past eight years, we have worked with local and international brands such as Insight Redefini, RED Media Africa, Visa Inc., Credit Direct Limited, Lagos State Employment Trust Fund, Nigerian Postal Service, Ekiti State Government, TradeDepot, Grand Oak Limited, etc.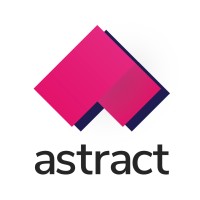 We are recruiting to fill the position below:
 
Job Title: Angular and .Net Developer
Location: Yaba, Lagos
Employment Type: Contract
Job Description
We are looking to hire a skilled Angular and ASP .NET Developer to join our team on a project for the next 2 – 3 months.
You will be responsible for both back-end and front-end development and maintaining the project that you will be assigned.
Ultimately, you should be able to create attractive, user-friendly websites that perfectly meet the design and functionality specifications of the client.
Requirements
2+ years proven work experience as a Angular and ASP .NET developer.
Good understanding of website architecture and aesthetics.
Ability to work in a team.
Good communication skills.
Application Closing Date
1st May, 2022.
How to Apply
Interested and qualified candidates should:
Click here to apply online
http://https//forms.gle/5rjDa5331bCE1tjC7